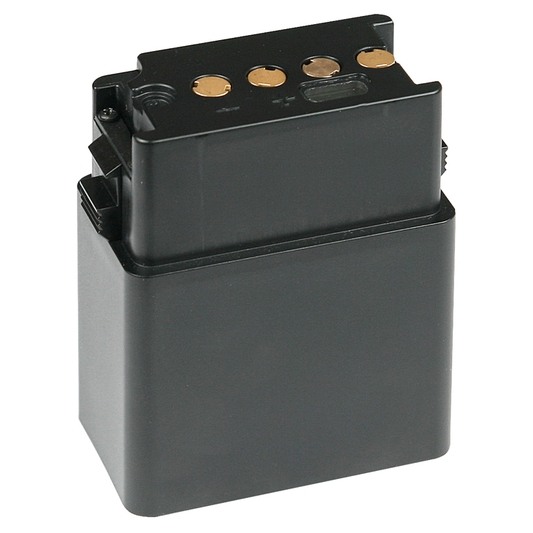 Power supply for RF20 radio system transceivers. The battery pack consists of serial-parallel set of six LiIon cells with a protective diagnostic circuit. The diagnostic circuit is equipped with a battery charging status display.
The battery pack version 7029.100.11 contains a converter which ensures minimum battery pack output voltage of 6.5 V under increased cell internal resistance (negative temperature).
PN (RN): 7029.100.11, 7029.100.13
Diagnostic circuits use two-wire bus communication between the battery pack and the charger to display the battery pack charging parameters and manufacturing parameters on the charger display (NU1302).
| | |
| --- | --- |
| Nominal voltage | 7.4 V |
| Nominal capacity | 6.7 Ah |
| Charging (from NU1302, NM1302 chargers) | 5 hours |
| Charging temperature range | 0 ˚C to +43 ˚C |
| Operating temperature range | –30 ˚C to +60 ˚C |
| Dimensions | W 76 mm x H 95 mm x D 45 mm |
| Weight | max. 0.45 kg |