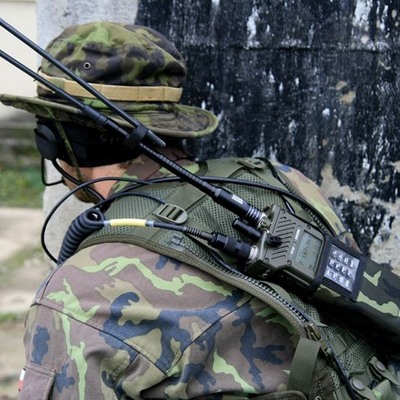 A self-contained set of functionally intertwined handheld and mobile transceivers RF23, RF20, RF2350 and RF2050, providing reliable (TRANSEC) and safe (COMSEC) communication under very demanding conditions. The transceivers operate in several frequency bands (multiband), serve several purposes (multirole) and work in several operation modes (multimode).
RF23 and RF20 handheld EPM transceivers are designed for communication on the tactical level in all military branches. Used mainly where there is a need for high quality communication with lightweight equipment. RF2350 and RF2050 mobile EPM transceivers are designed for installation in all track and wheel vehicles.
The transceivers follow up the RF13 line and the previously manufactured RF1301 transceiver, guaranteeing operational and logistical compatibility.
---