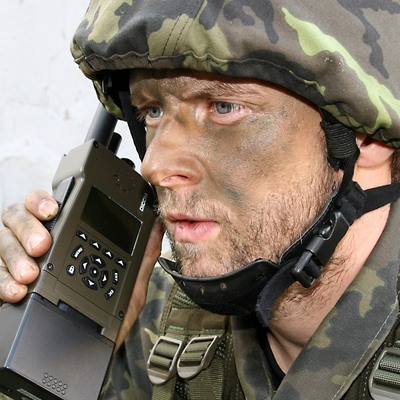 The RF40 Thoroughbred system represents the company's third generation of small tactical radios. The core consists of a RF40 handheld multiband transceiver in 30-512 MHz frequency range, with RF output power up to 10 W. The radio supports frequency and amplitude modulation and various waveforms.
An expansion module is available - a small device that is inserted on the rear of the transceiver. This module implements another transceiver with MANET broadband network. Combining RF40 and the module results in a full-fledged two-channel handheld transceiver for narrow-band communication at VHF/UHF frequencies and broadband communications at L-band or S-band frequencies. The RF40 is also available in a vehicle-mounted variant, secured via a 'jerk-and-run' VA40 compact amplifier dock with an output of 50 W.
---
PN (RN): 2400.100.01
The RF40 Thoroughbred Radio System is a versatile system for secure tactical radio data and voice communication in VHF and...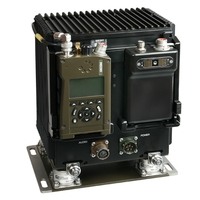 Combining VA40 vehicle amplifier with RF40 handheld transceiver results in RF4050 vehicular radio. It is designed so that the handheld...