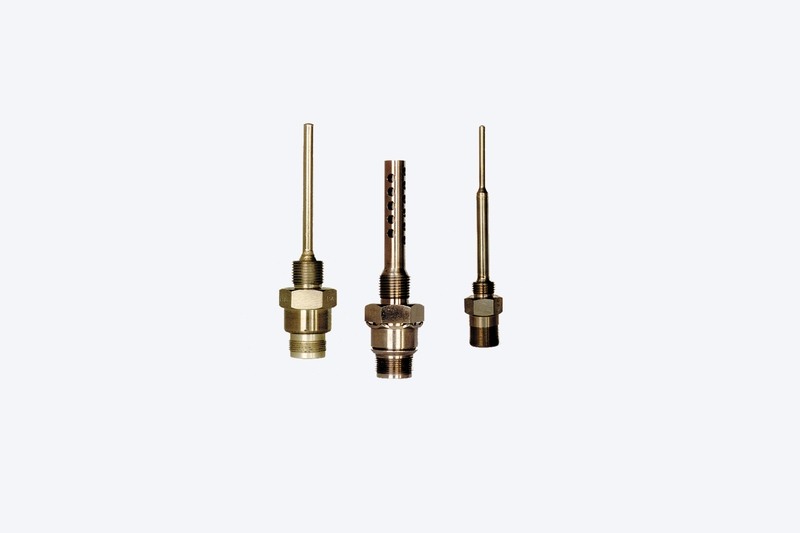 For temperature ranges –60°C to +200°C
Resistance temperature sensors are designed for monitoring the temperatures of fluids, air or other gases.
The sensing element is a platinum Pt 100 thermosensor with temperature dependent resistance values, according to the standard ČSN 25 8306. The sensor is built into a protective housing from corrosion-proof steel. The housing is hexagonal in shape and comes with a fastening thread for attaching the sensor to the object and has a head with a fork for electrically connecting the sensor. Sensor terminals pass through the WK 46 248 fork.
The complete product comes with:
resistance temperature sensor
ring (12´18 or 16´20) ČSN 02 9312.2
cable socket
Designation: TO-02, TO-03, TO-03.1, TO-05, TO-05.01