Areas of development and research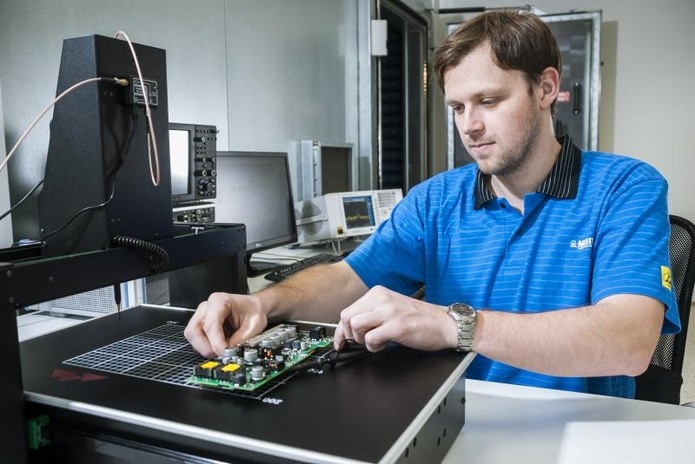 We have the professional capabilities for the realization of challenging tasks.
Our development laboratories focus on the development of:
Applications with digital signal processors,
High-frequency technology up to 1.5 GHz,
Microprocessor control technology and programmable logic circuits,
Switching power supplies and inverters,
Low-frequency technology, including electro-acoustics,
Transportation control systems for public transport,
On-board aircraft instruments, instruments for land vehicles,
Protection of electronic equipment against the effects of harmful radiation.
Design and Engineering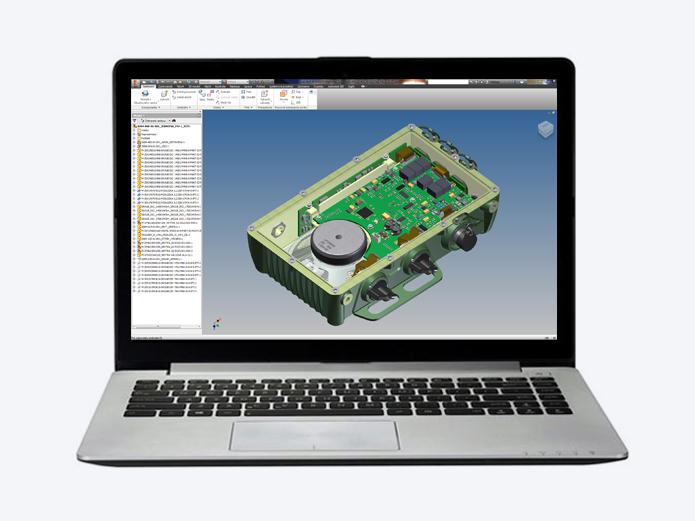 We have equipment for model design and software testing.
Computer-assisted design and engineering is performed using the following tools:
System for the creation of models and design of mechanical parts in Autodesk software products (INVENTOR, AutoCAD),
3D scanning and 3D printing
Design system for the creation of PCB patterns ALTIUM DESIGNER,
Verification tools for code check according to DO-178 (POLYSPACE, CANTATA),
Network sharing of the design database.
Measurement of electromagnetic compatibility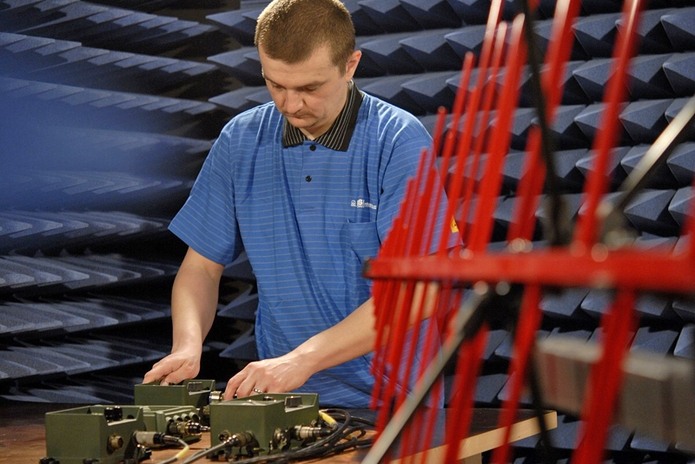 We use a superior, shielded EMC chamber.
We measure radiation and influences on products according to MIL-STD, RTCA, DEF-STAN, ČSN, DIN standards.
An EMC scanner is used to measure radiation from printed circuit boards.
The chamber is equipped with variant antenna systems and measuring instruments.
Electro-acoustic testing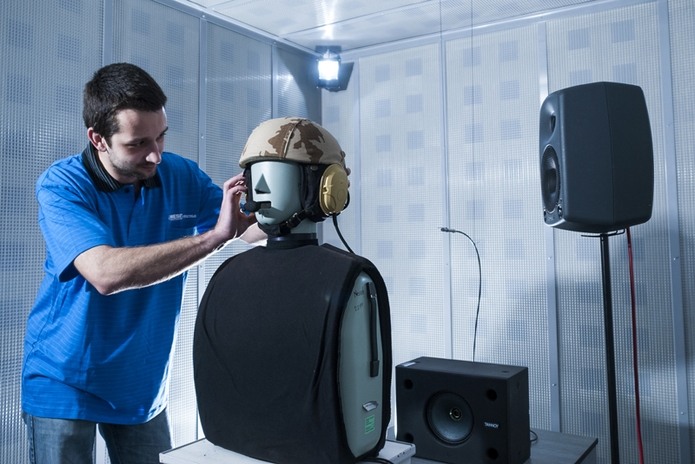 Prototypes and products are tested in a fully anechoic chamber.
The core of the electro-acoustic laboratory is a soundproof chamber for precise and reproducible measurements of acoustic parameters. Special measuring techniques ensure accurate measurement of acoustic quantities. The design of mechanical and electrical parameters is supported by the use of special software. These tools assist us with the improvement of the acoustic parameters of the products and development of algorithms for active digital noise suppression.
Testing in demanding conditions
In the laboratory, we simulate extreme climatic and mechanical loads.
Already in the development stage, our products are subjected to increased testing and evaluation. By accelerating the life cycle of the products, we increase their reliability, durability and longevity. Our products last longer, requiring less technical support and no repairs.
We participate in important research projects.
We have entered into a framework agreement on cooperation in the field of research and development with the University of Defence in Brno.
We participate in research and development with Brno University of Technology and the Czech Technical University in Prague in terms of implementation of projects in the field of aeronautics and astronautics, e.g. projects "Effective Air-conditioning System for Small Planes and Helicopters" and "Integrated Satellite and Terrestrial Navigation Technologies Centre".
In our development efforts, we cooperate with foreign experts in the field of tactical communications. Our longstanding partner, the company Rohde & Schwarz, is one of the global leaders in radio communication technology.
pour en savoir plus