Land, air, sea - all in one place
24. 11. 2021
The 2nd EDEX trade fair will take place in Egypt from 29 November to 2 December 2021, which is the only one in North Africa that focuses on defense technologies for land, naval and air forces. MESIT with its development and production capabilities for solving ground defense and aviation technology projects will take part in the exhibition and plans to present tactical communication systems.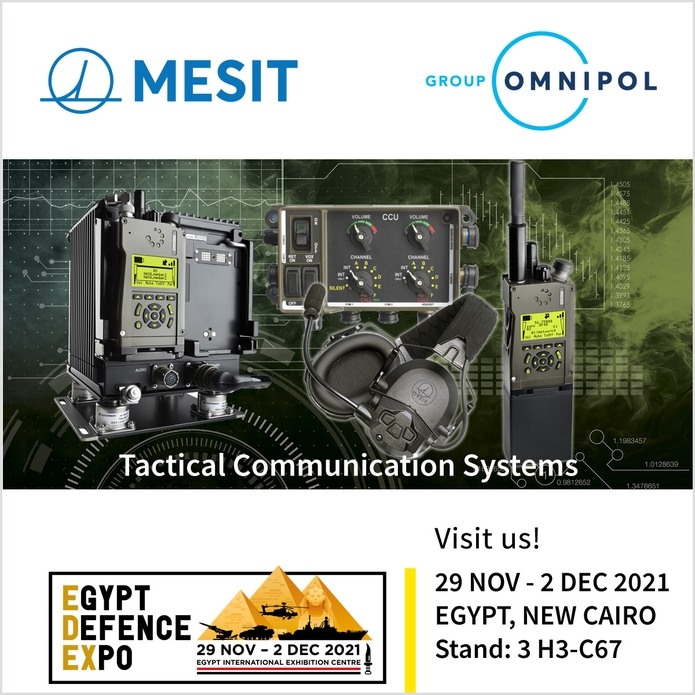 Tactical systems to support the command and control of military operations will be represented, from radio systems that include vehicle and hand-held radios to intercoms and headsets for clear communication in vehicles with high level of noise. Recently, the range of special military equipment has been successfully supplemented by PA systems for safe communication of the vehicle crew with the surroundings.
In addition to tactical communication systems, MESIT will also present the development in special electronics for ground and air systems. MESIT gained experience from a number of successful aircraft applications, such as heating and de-icing systems, fueling and refueling systems, aircraft converters, control units for controlling and monitoring of assemblies and many others.
The EDEX exhibition offers a new opportunity to present products not only in this territory, but number of international exhibitors and visitors is expected to participate. You will find MESIT in the hall no. 3 at the stand H3-C67. We look forward to your visit!