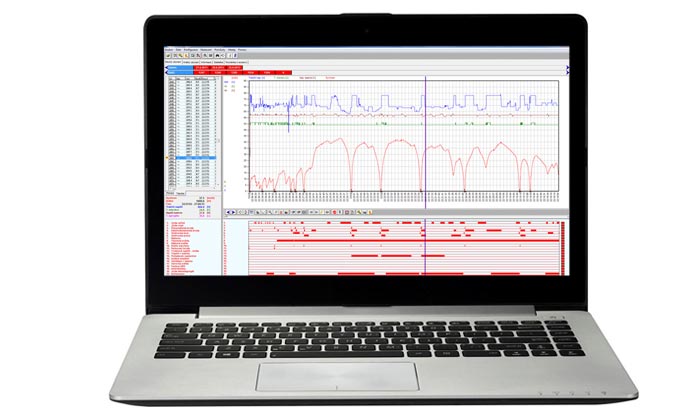 Wide range of statistical analysis
Software – With the first delivery of the tachographs, a free of charge software (one license only) is required to use the tachograph (record evaluation and tachograph parameters setting) is also delivered, including the assembly and operating instructions and examples. The software is intuitive and user-friendly.
The user program allows:
Easy control incl. context-sensitive help;
Graphical and tabular display of the records;
Display mode selection;
Selection of a section from the whole record;
Browsing and searching for selected recorded data;
Cursor searching;
Driver's report printing;
Accident history records printing;
Orientation in record according to the driver's number or bus stop title.
Notebooks or PCs can be used for reading and evaluating data from SD cards Data can be accessed via a standard USB cable, LAN connection, or even via Wi-Fi.