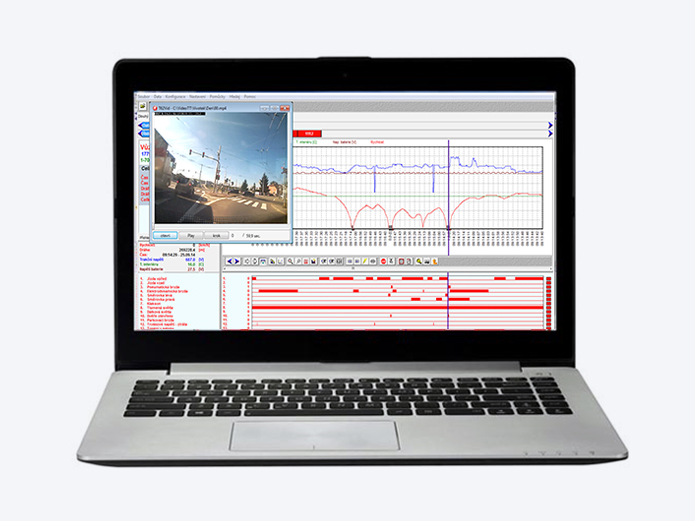 Video record of vehicle surroundings
The VM-62 is a video recording add-on to the TTZ-62 recording unit. It allows for efficient analysis of vehicle travel and operating conditions.
Travel data is supplemented by:
video of the area in front of the vehicle with 1920x1080 resolution, 25 fps,
view selection of real-time vehicle situation using the T62Win software.
Advantages
control of selected functions of an IP camera via commands from the vehicle computer or the tachograph
automatic synchronisation of video with the tachograph records
record length at least 180 hours of operation (depending on the resolution)
video and tachograph data recording accessible via cable or Wi-Fi
the recording medium is protected against improper handling and damage