Presentation of tactical communication at the IDEX exhibition
1. 3. 2021
IDEX, one of the most important world military technology trade shows, and NAVDEX, the naval defence exhibition, were held in Abu Dhabi from 21st to 25th February 2021.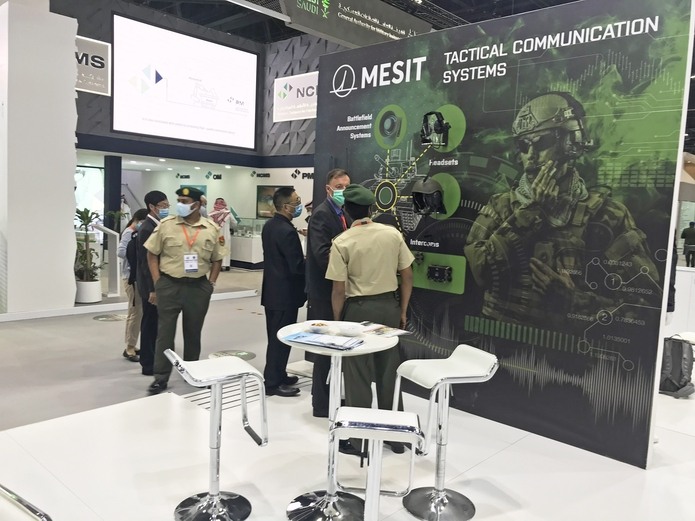 MESIT participated in IDEX together with other Czech exhibitors, including OMNIPOL, ERA and AERO Vodochody, in the Czech Pavilion arranged by the Czech Embassy under the auspices of the Ministry of Defence of the Czech Republic and the Defence and Security Industry Association.
MESIT primarily showcased tactical communication, radio systems, digital vehicle intercoms, headsets, hearing protectors and addressing systems. And in addition to that, its ability to develop and modify electronic devices according to specific customer requirements.
MESIT has been attending IDEX regularly for several years, but this edition was truly exceptional. It was the first global defence industry event to take place during an ongoing global pandemic under strict precautionary measures. Despite all the difficulties associated with travelling, the exhibition was attended by 62,445 visitors and 900 exhibitors from 59 countries.