MESIT at Marrakech Air Show
31. 10. 2018
We appreciate our outstanding customer of the Royal Moroccan Army and therefore we welcome the opportunity to present MESIT tactical and aerospace systems in his home country at the international MARRAKECH AIRSHOW.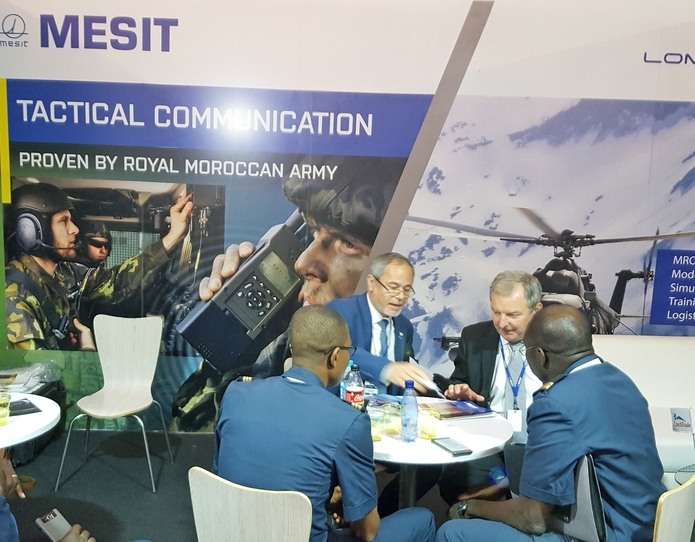 In cooperation with Czechtrade we welcomed representatives of local armed forces, also delegations from several states in Sub-Saharan Africa from 24 to 27 October 2018 at Menera Aiport stand, and we also gained interesting contacts from the Middle East. All the time was present in our stand Ing. Tamer El-sibai, director of the foreign office Casablanca. Among other important guests who visited us was for example the Czech Ambassador in Morocco Mgr. Viktor Lorenc or business council Jan Hladík.
International Marrakech AirShow is the largest international event aimed at the aerospace industry, technology and defense in Morocco, which is repeated every two years. This 6th year of the exhibition was held under the auspices of King Mohammed and also under the auspices of the Moroccan Ministry of Industry, investment, business and the digital economy, the National Defence Administration and with the support of the Royal Air Force.