MESIT at exhibition IDEX 2019
1. 3. 2019
MESIT together with parent company OMNIPOL and a sister company ERA attended exhibition IDEX in the United Arab Emirates, which took place in days 17.-21 February 2019 in capital city Abu Dhabi.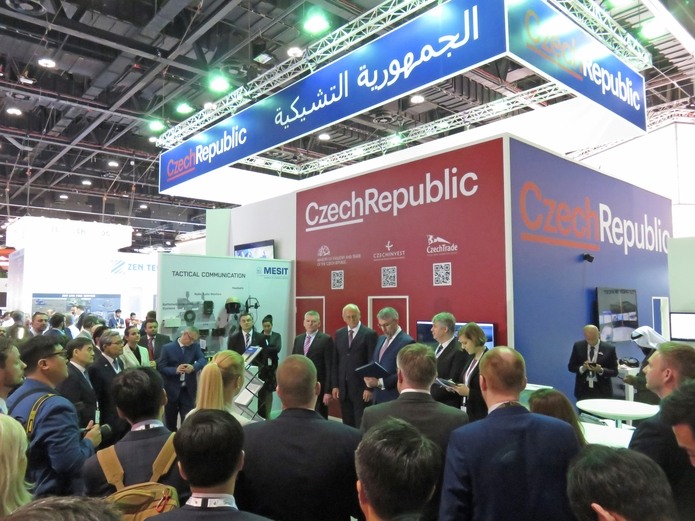 MESIT presented systems of tactical communication, mainly radio systems, intercom systems, headsets and also system for loud broadcast of messages and acoustic warning signals to the vehicle surroundings. The novelty was a hearing protector with the possibility of communication M20.
The ceremonial opening of the exhibition was attended by the Minister of Defence of the Czech Republic Lubomír Metnar. During the exhibition stand was visited by a number of major national delegations, for example Defense Minister of UAE Mohammed Ahmad Al Bowardi or Slovak Defense Minister Peter Gajdos.
In exhibition area was signed by Mr. Jiří Hynek, President of the Association od the Defence and Security Industry of the Czech Republic and Mr. Kim Young Ho, President of the South Korean Association "Memorandum of Understanding" – mutual agreement on cooperation between the associations of both countries.
MESIT presented their products of tactical communication besides the Czech exposition also at the stand of local partner Hader Security Communication.
The IDEX exhibition is a strategically important exhibition with worldwide reach and demonstrates the latest technologies in the field of land, naval and air defence. It is an important platform for creating and strengthening relationships with government departments, armed forces and manufacturing companies.