13. 4. 2018
The International Trade Exhibition FIDAE held from 3 to 8 April 2018 in Santiago de Chile is the foremost aerospace, defense and security exhibition of Latin America which has become the most important business platform of the region due to its long and successful experience. The original aviation fair has grown into an event that provides space for exhibitors and customers from a wide array of disciplines.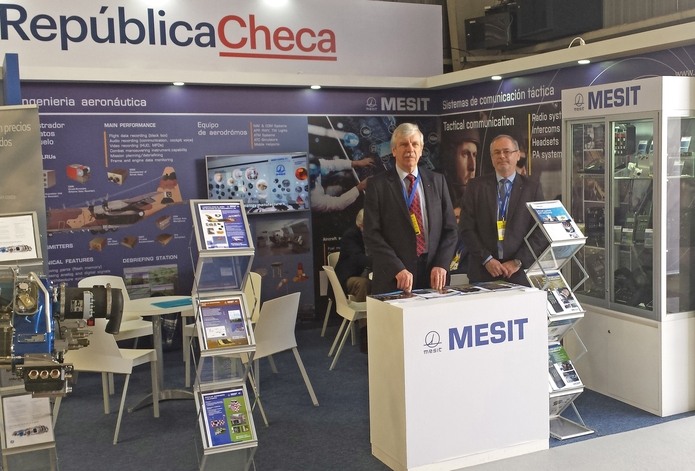 This year, MESIT took part in the joint national exhibition for the first time, which has much to offer both in the aerospace technology and ground-based military communication systems.
MESIT used the knowledge from development of on-board aircraft instruments and exhibited its latest aircraft systems, developed in its own design offices and development laboratories. For example, System for Fuel Filling and Measurement, for Aircraft De-icing, Heating Systems - both cabin and Windscreen heating or Propeller.
MESIT is also a major exporter and importer of aviation technology of many years and in Chile offered a comprehensive solution for the modernization of airplanes, helicopters and airport equipment.
In the field of military technology MESIT presented comprehensive and interconnected systems of wireless tactical communication for the support of command and control of military operations and Vehicular communication instruments (Intercom System) including headsets equipped with active noise reduction (ANR).
The FIDAE 2018 has organized a number of business meetings and VIP visits. The stand of MESIT had the honor to welcome the Deputy Air Force Commander Brigadier General Petr Hromek and Ambassador of the Czech Republic in Chile RNDr. Josef Rychtar. The MESIT products and systems were introduced, for example, to representative of Chilean Air Force, Uruguayan Chief of Staff and many other foreign visits.