MESIT at the International Fair IDET
5. 6. 2019
Prestigious show defence and security technologies in central Europe – exhibition IDET took place in days 29. – 31.5.2019 at the Brno Exhibition Center. MESIT attended together with parent company OMNIPOL and took the opportunity present complete systems of tactical communication systems to visitors from all over the world.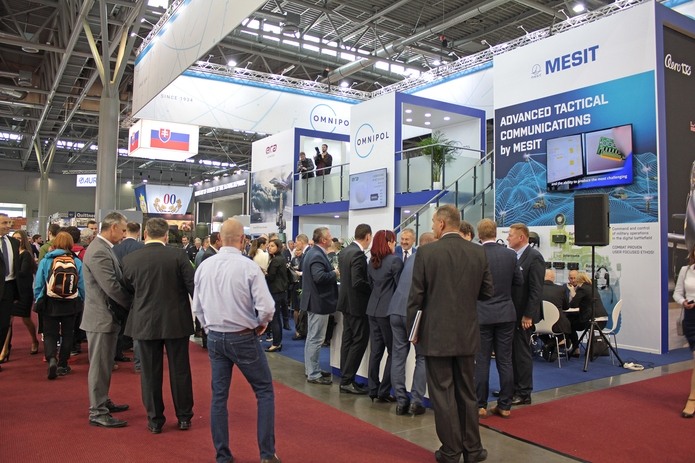 MESIT has regularly participated in IDET exhibitions for many years, but this year for the first time in a extensive joint exhibition with OMNIPOL group companies. MESIT presented a broad product portfolio of tactical communications including radio stations, vehicle intercoms, surround sound systems, and headsets.
OMNIPOL is celebrating 85 years of operation on the Czech and international markets, and presenting existing and new business partners. Together with it´s subsidiaries ERA, MESIT and new business partner SAMSUNG Electronics America Inc., presented not only top defence and security technologies, but also a new concept of 5G networks. OMNIPOL experts presented the L-39NG project, which is 50% owned by AERO Vodochody AEROSPACE.
ERA demonstrated the VERA-NG simulator on the OMNIPOL stand. The simulator is the concept of a team of ERA developers. A new simulator for passive surveillance systems is a means of military reconnaissance in the field of electronic warfare. It will significantly reduce the time that is normally practiced by the VERA-NG operators.
The OMNIPOL Group's stand was visited by a number of delegations from deferent parts of the world and special visitors from the state administration, cooperating companies, existing and new business partners. This year's IDET was visited by more than 500 companies from 35 countries and 26,000 visitors, making it the largest in its history.