Track Maintenance Machines in Theory and Practice - SETRAS 2018
13. 11. 2018
Track machines in theory and practice were the main topic of the professional seminar SETRAS 2018, which tooked place from 7th to 8th of November in Žilina. MESIT has been operating on the Slovakian market for many years and thus he tooked the opportunity to present their technical innovations in the deveploment of transport systems and to meet again with their business partners.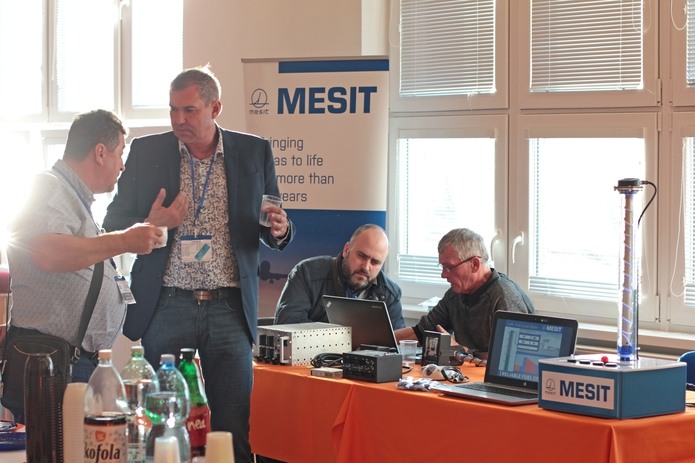 For rail vehicles MESIT mainly offers electronic recording equipment TT-43, including accessories and also a new capacitive level meter LM5 for accurate fuel measurement in tanks. During a live presentation in the GAMA konference hall, MESIT introduced to the guests of seminars a target offer of technical solutions for new train units and locomotives.
The transport systems MESIT, which are created in their own development department, brings to the user increased traffic safety, passenger comfort and a inconsiderable reduction in operating costs.
Thank you for organizing the Scientific-Technological Society at the University of Žilina and for the auspices of the seminar, which was taken over by the Rector of the University of Žilina prof. Ing. Jozef Jandáčka, Ph.D. and the General Director ŽSR Mgr. Martin ERDÖSSY. We also thanks our guests for visiting our stand and for informations from the operation of device MESIT in Slovakia. We wiil look forward to our next meeting!