MESIT at INDO DEFENCE 2018 EXPO & FORUM
19. 11. 2018
MESIT together with OMNIPOL and ERA presented their capabilities in the development of tactical communication systems at the important international trade fair INDO DEFENCE 2018 EXPO & FORUM, which tooked place from 7th to 10th November 2018 in Jakarta in Indonesia.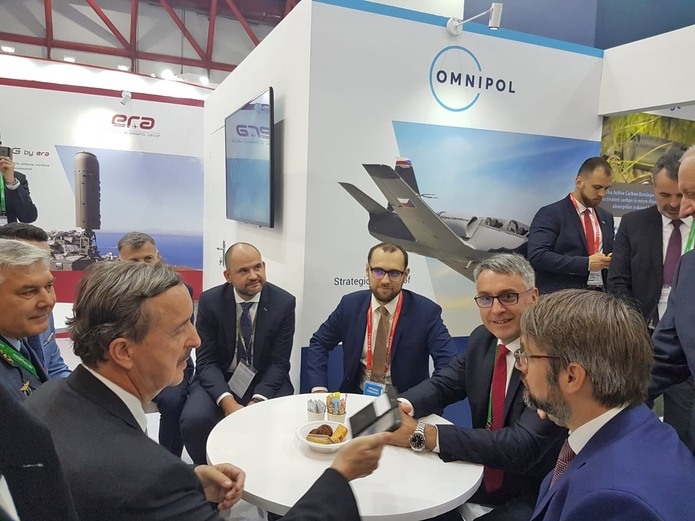 On a common stand within the official Czech expedition, key products from defence and aviation technology portfolio were presented to a number of national delegations and other important visitors.
MESIT introduced mainly radio systems, vehicle intercoms and new range of headsets. The company ERA and OMNIPOL introduced the unique system of passive surveillance VERA-NG and aircraft L-39NG.
The part of the trade fair was also an accompanying conference, which enabled the transmission of information to aviation, defense and security experts.
The INDODEFENCE fair is held regullary at two-year intervals and this year was held for the eight time. It is one of the most important fair in this field. His prestige and the importance of the Southeast Asia region as a target market grows every year. This year attracted more than 25 000 visitors and over 850 exhibitors from 55 countries.