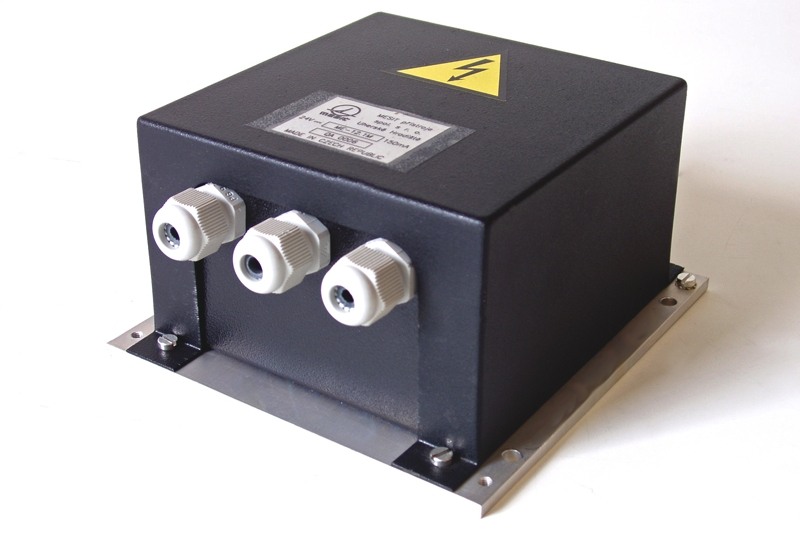 Average energy savings of 12%
The device measures consumed and recuperated energy of traction vehicles.
The system works with tachographs and uses very exact voltage and current sensors.
The energy measurement box ME-12.1 consists of a voltage divider, a traction voltage converter, a converter for the current drained by the vehicle, and a supply source. The box is fed from the vehicle electric mains with a rated voltage of 24 V DC, which is transformed by the supply source of the box. A correct function of this supply source is indicated by a green LED diode.
The advantage is that the box can be easily installed in the vehicle.