The unique design of the second generation of headsets enables the use in a wide range of variants. The durable design of the headsets makes them suitable for extremely demanding environments, while providing intelligible communication and maximum user comfort.
The headsets can be equipped with an ANR and TTC system and various types of connectors, microphones and PPT switches according to the user's specifications and requirements for their connection into the communication system.
High level of noise reduction
Ergonomic and comfortable design
Removable flexible or throat microphone
Removable ear pads
Adjustable liner
Bump or ballistic helmet
PPT switches on the cable or ear cup
Wide range of connectors
MIL:STD 461F, MIL-STD 810G
Identification: M10 – passive headset, M10A – headset with ANR
Headphones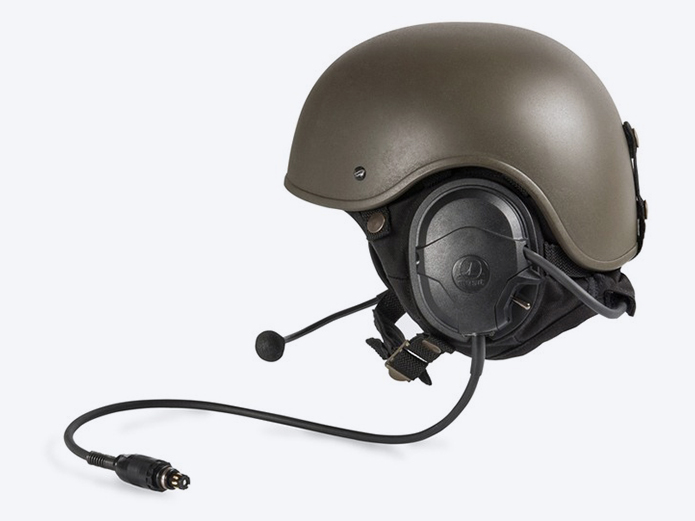 Clear and reliable communication, possibility of ANR
Durable headphones meet the requirements for clear and reliable communication in noisy environments and offer excellent hearing protection. M10A sets can be fitted with an ANR and TTC module. The headphones have soft padding and swivel ear cups, which adapt easily to every head shape. The tight pressure increases the level of passive noise reduction. The ear pads can be easily replaced.
Helmet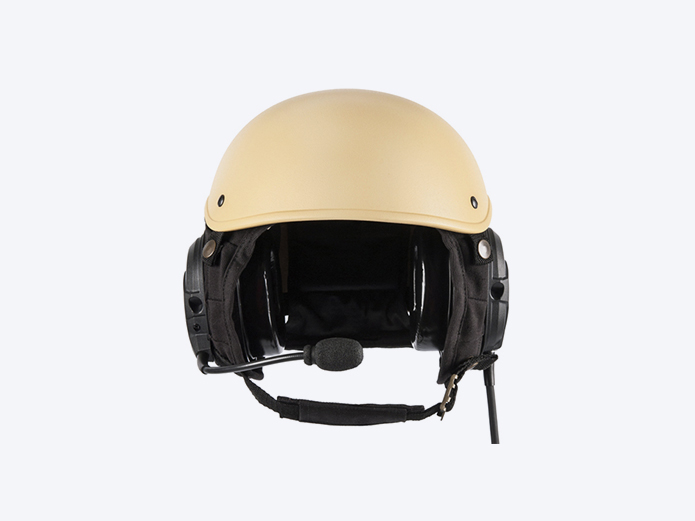 Ballistic or bump type
According to the requirement, the helmet can provide ballistic or bump protection. It may be therefore used in various types of military vehicles, from light all-terrain vehicles to heavy armoured personnel carriers and tanks.
The helmet is delivered in many colours of the RAL standard, with an option of textile camouflage.
Liner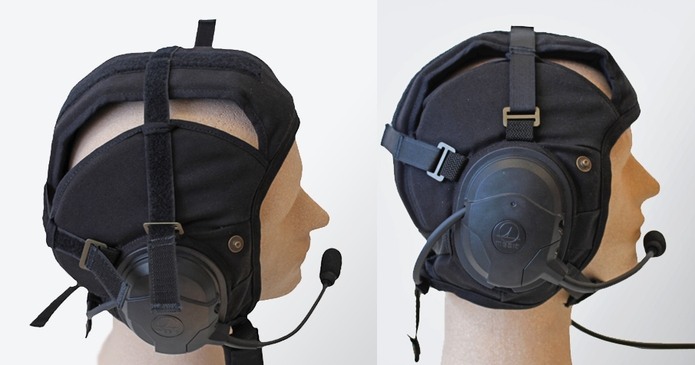 Comfortable adjustment
The liner is equipped with Velcro tightening straps and can be adjusted to different sizes.
Microphones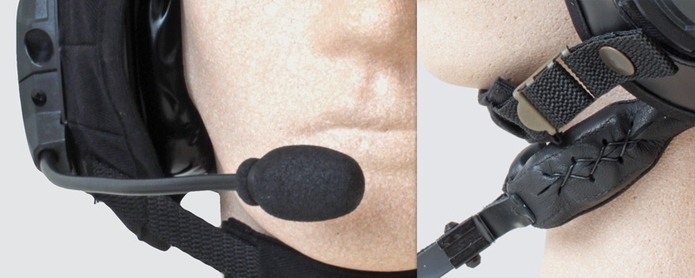 Flexible or throat type
The flexible microphone offers a high degree of clarity and sensitivity of communication even in noisy environments thanks to the "close talking" function. The flexible arm enables easy adjustment. The microphone is replaceable. The headset may also be equipped with a throat microphone.
Connectors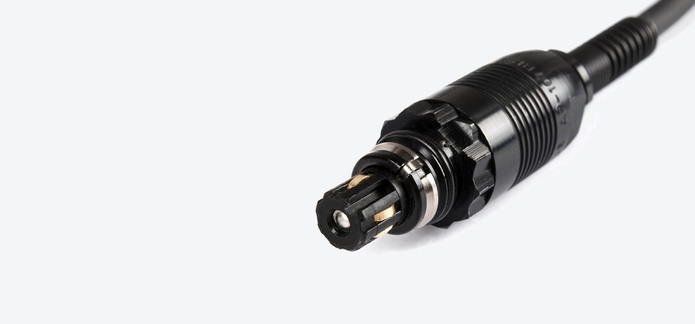 For fast disconnection from the communication system
Headsets are usually equipped with breakaway connectors for easy disconnection and exit from the vehicle. Other types of connectors can be delivered upon request.
PPT switches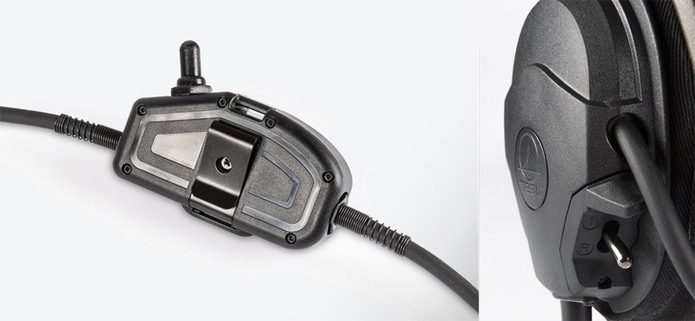 Variable solutions
PPT switches are located on the ear cup or cable and enable easy control of the radio or keying of the intercom.
We will gladly assist you with a detailed configuration of the headset and offer individual consultation. Please contact our sales department.