MESIT at the IDEX exhibition in Abu Dhabi
15. 2. 2021
We are pleased that after many months we can finally attend an exhibition and meet our business partners and customers in person again. From 21st to 25th February 2021 you can join us at the IDEX exhibition in Abu Dhabi, the capital of the United Arab Emirates.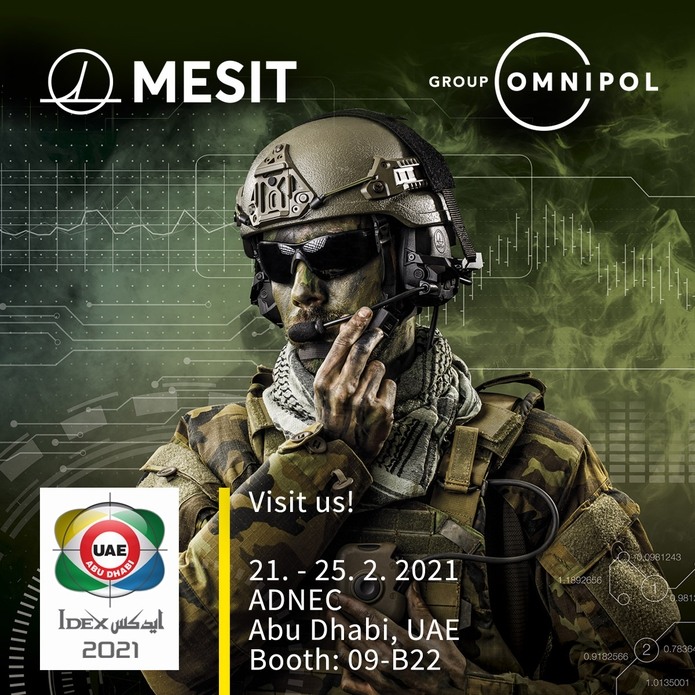 MESIT will present a tactical communication system, radio systems, digital intercoms, PA systems, headsets and hearing protectors. And in addition to that, the ability to develop special electronics according to the most demanding customer requirements and strict military standards.
IDEX is one of the most important international exhibitions demonstrating the latest technologies and innovations in the field of land, naval and aerospace defence industry. MESIT participates in the IDEX exhibition together with the companies OMNIPOL, ERA and AERO Vodochody at the stand no. 09-B22.