MESIT at Future Forces International Exhibition
24. 10. 2018
MESIT presented a complex system of tactical communication at the FUTURE FORCES INTERNATIONAL EXHIBITION in Prague. This acclaimed international event tooked place in days 17-19.10.2018 and its a part of platform for changing informations about defence and security at the highest political and professional level.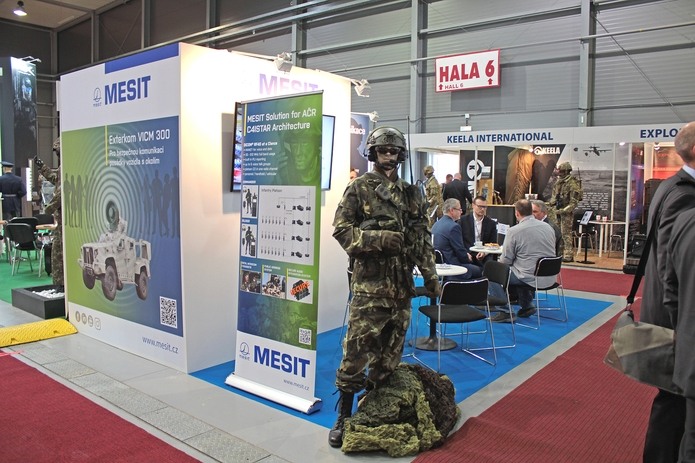 MESIT stand was visited by a number of delegations and important guests. At the beginning the MESIT stall was visited by first Deputy Prime Minister Jan Hamáček.Then followed by the Indonesian delegation and number of other visits from the area of state administration, industry, military and civilian experts. On the stand were also components of tactical communication system at the level of commanders and soldiers, in the vehicle and when dismounted, namely the hand multi-band RF 40 radio in two variants, the latest line of M20 including the personal communication interface.
MESIT offers not only the complete internal vehicle communication system, but MESIT has developed a solution to the current needs of military missions for loud and safe addressing around the vehicle by VICM 300 Battlefield Announcement System, which was also part of exposition.
THANKS ALL GUESTS OF OUR STAND FOR A VISIT AND WE WILL LOOK FORWARD TO OUR NEXT MEETING !