FIDAE 2018 Santiago de Chile
23. 5. 2018
MESIT participated in this year's FIDAE, which took place on April 3-8, 2018.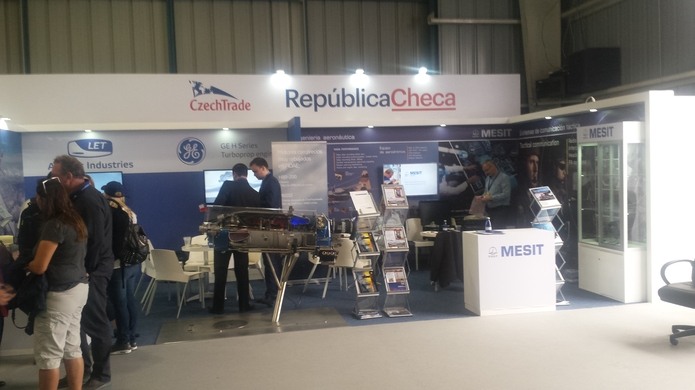 The fair, organized by the Chilean Air Force, is one of the largest and most important fairs in the field of air and defense technology in Latin America. It was held in the Chilean capital, Santiago, one of the largest economic centers in the region. This was reflected by the large number of exhibitors from around the world, more than 400, resulting in numerous business meetings.
We presented to our guests mainly our RF20 and RF40 military radio communication systems and vehicle communication systems, including headsets.