Assembly line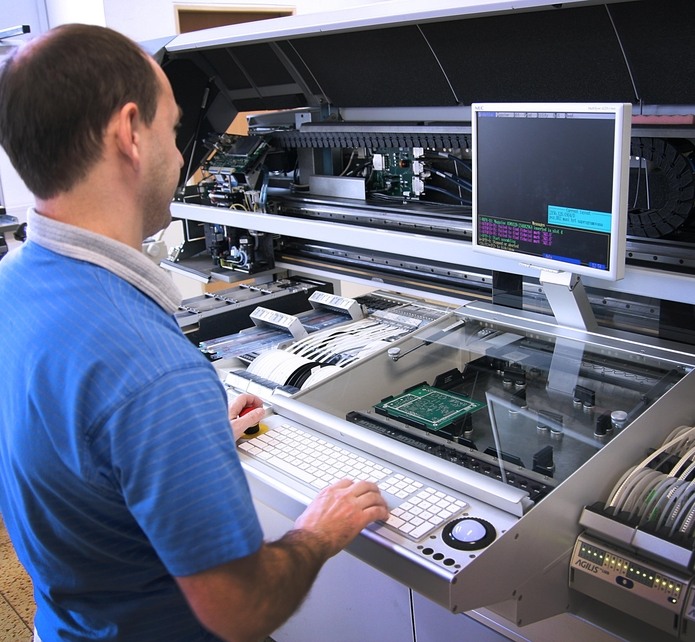 Placement of printed circuit boards
placement of through-hole components
placement of SMD components


placement of prototype PCB
placement of PCB for small-series and mid-series production
placement and repairing of BGA cases
examination of placed BGA cases on X-RAY unit
automatic optical inspection of mounted boards
production of polyester screens and metal stencils
Assembly line
assembly of electronic device
assembly of electronic sub-assemblies, including final measuring
measuring and testing of AF and RF circuits
seasoning of products from -60 °C to +80 °C
Laser marking, pad printing, screen printing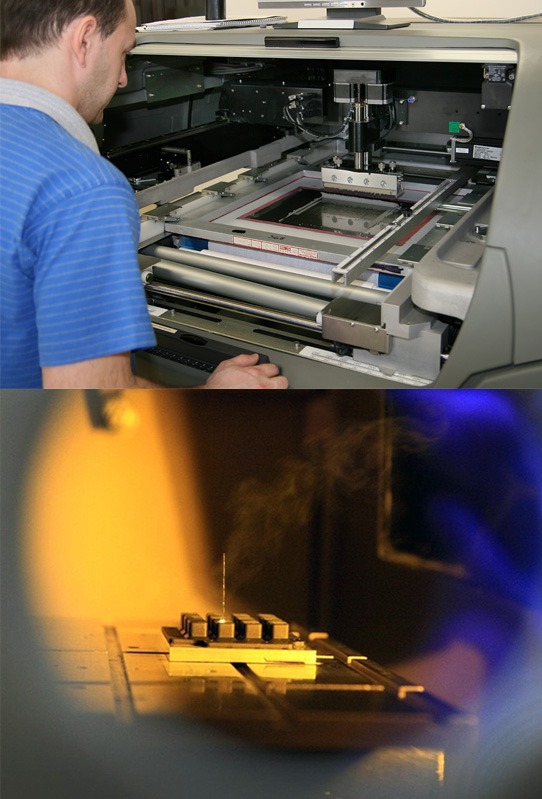 Laser marking
Marking and labeling of products made of:
anodized or natural aluminum
steel, stainless steel (engraving, hardening)
polished steel, stainless steel and other shiny surfaces
other metals such as brass, copper, gold, etc.
plastics (must be tried first!)
surfaces with a layer of lacquer, powder etc.
self-adhesive film designed for laser – marking + cutting
Optional marking with serial numbers, barcodes and Data Matrix codes with automatic incrementing.
Maximum title block size of 100x100 mm and maximum workpiece height 170 mm.
Graphic data: Corel Draw, Autocad
Pad printing and screen printing
Optional applying of graphic motifs (inscriptions, images, etc.) using screen printing or pad printing (stamping), including production of printing templates.
Printing according to customer requirements.
Machining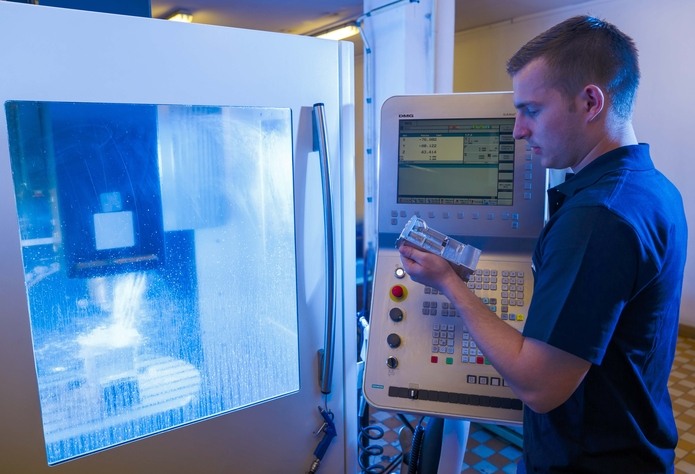 Milling
optional 5-axis machining with indexed table positioning - DMU 50 ecoline machine,
precise 3-axis machining,
conventional milling,
creation of 3D models.
Turning
EIR D5 wire cutter
Tinsmith and locksmith works
Design and consulting services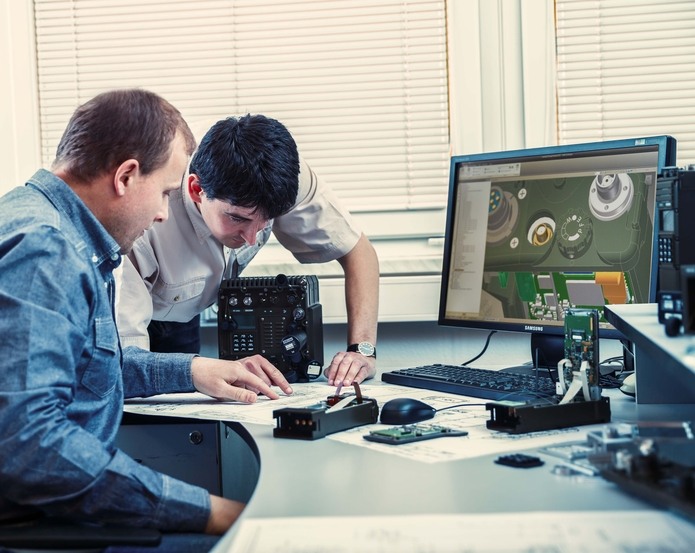 Development and production of devices and equipment in the areas of:
radiocommunications,
data transmission,
GPS satellite navigation,
audio-frequency technology,
power-supplies and converters.
Design of printed circuit boards (PCB) for both through-hole and SMT technologies.
Measuring in the area of radio frequency technology.